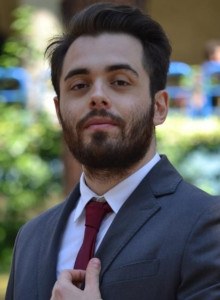 Hello reader! My name is Davide Maddaloni, a member of the Zarathustra team as a PhD student. Let me introduce myself.
My thesis is about detecting, analyzing and understanding the oscillations occurring within the plasma of different types of thrusters, primarily on the new prototype of the MARCH as soon as it will be ready to ignite. Dissecting the complex physics of these thrusters is of foremost importance as they generally affect their propulsive efficiency and lifetime as well as being crucial for optimizing the existing models that simulate said thrusters. Plasma oscillations are also commonly linked to the phenomenon of anomalous transport, not fully grasped yet, which is notoriously affecting Hall Effect Thrusters (HETs) and currently being detected within electrodeless plasma thrusters as well.
While the MARCH thruster is still under development, I am warming up with other different thrusters, from the aforementioned HET to the Helicon Plasma Thruster (HPT), the latter belonging to the family of electrodeless thrusters. Moreover, I am familiarizing with a handful of different state-of-the-art data-driven techniques for a thorough spatio-temporal investigation of the dynamics characterizing the plasma and building different sets of probes for the experimental investigation of such thrusters.
Throughout the last year I had the opportunity to grow greatly from both a professional and personal point of view, allowing me to interact with a resourceful and dynamic group of professionals and colleagues belonging to the electric propulsion framework. I am looking forward with excitement to the upcoming steps of the ZARATHUSTRA team, confident and hopeful we will be able to deliver quality research and contributions to our research community.